Product examples
… from our assortment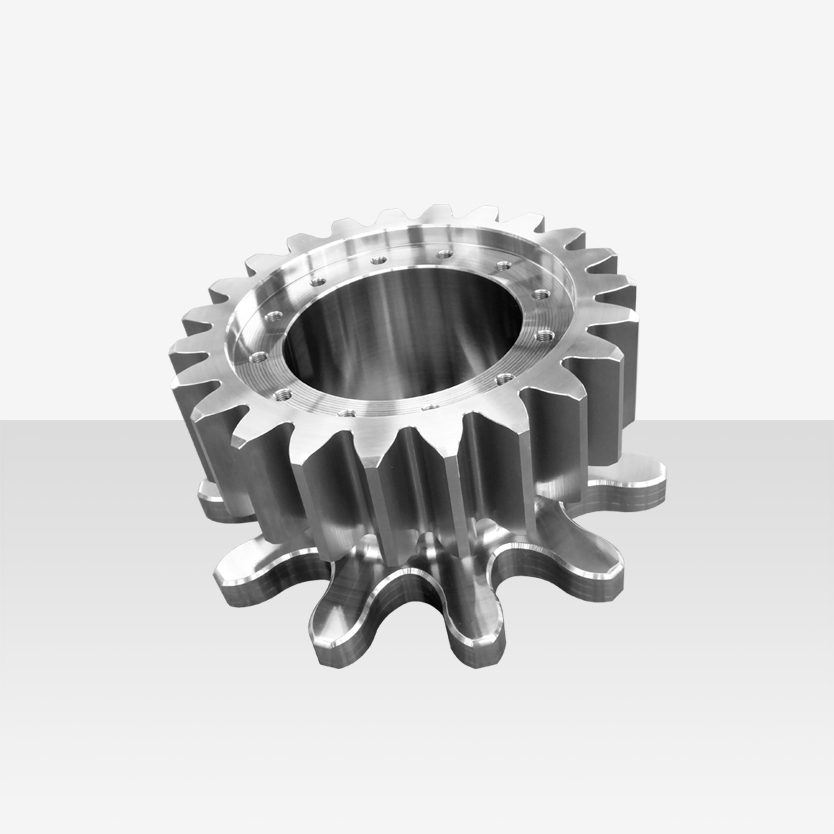 Spur Gears
We are producing gearing for spur gears with all kinds of teeth – in exceptional quality.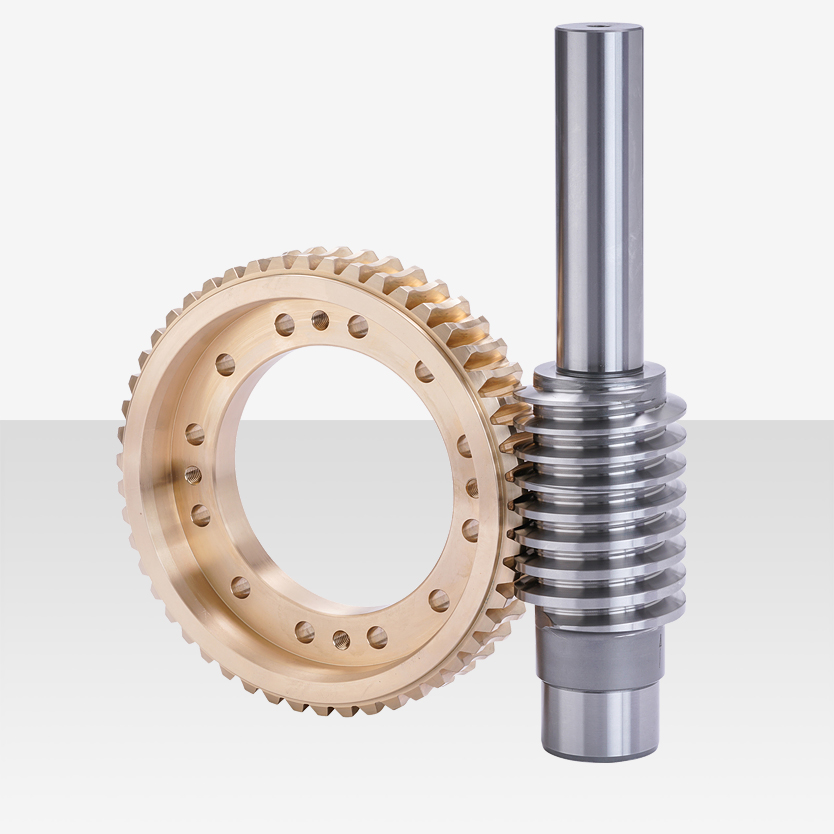 Worm Drives
We are manufacturing standard- and duplex worm drives. Following DIN measurments or customers requests up to Ø 500 mm.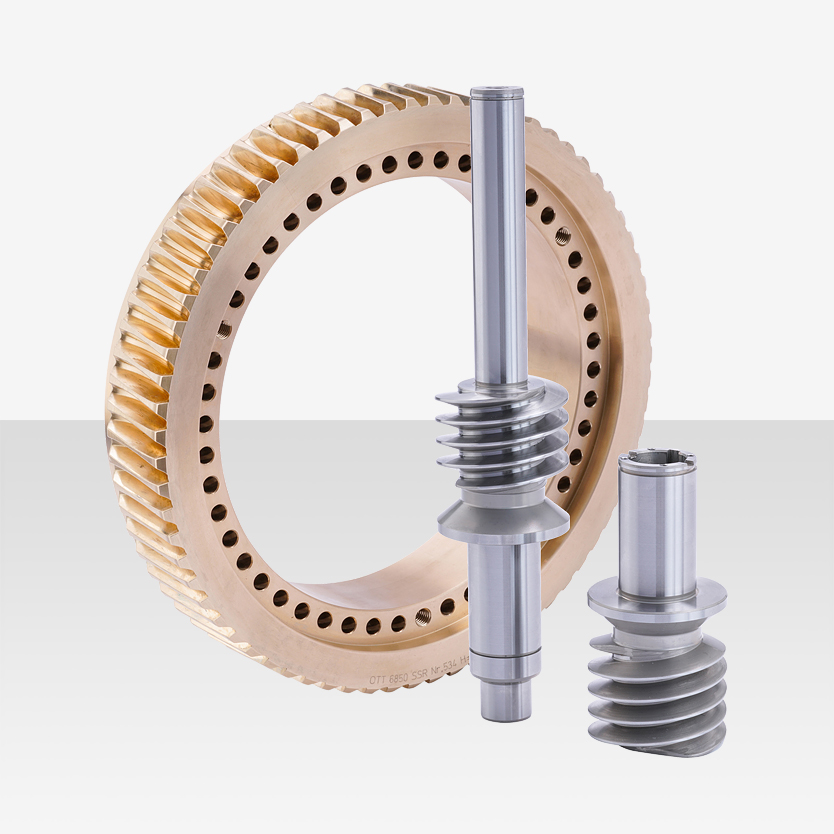 OTT worm gears
Our patented precision worm drive – the backlash is adjustable. Worm gears up to Ø 3,300 mm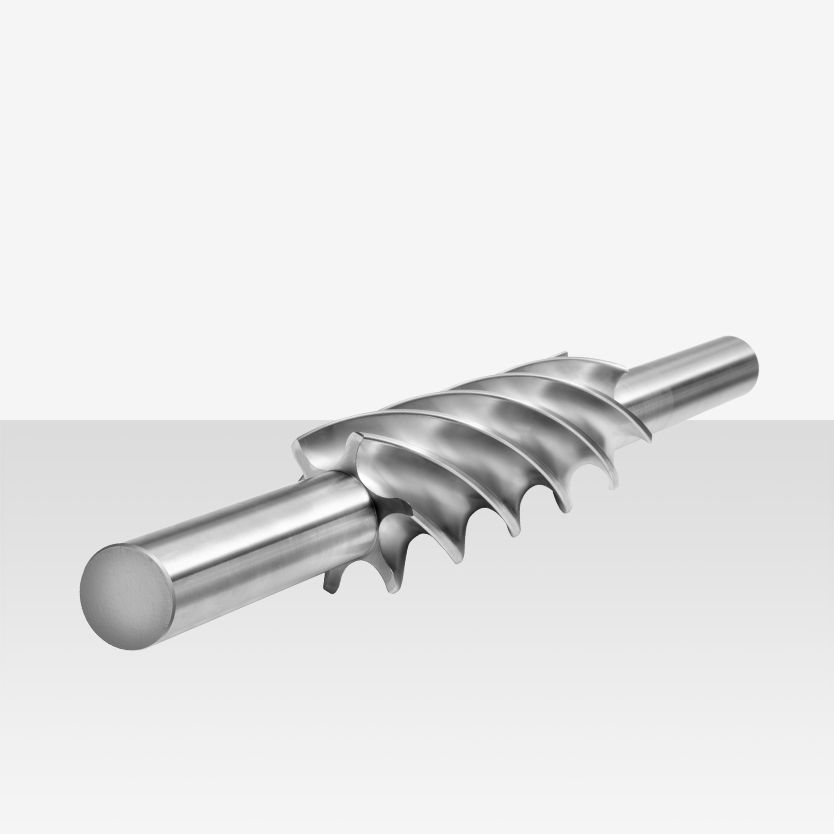 Rotors
Our new quality products are the rotary compressors / rotary-screw compressors.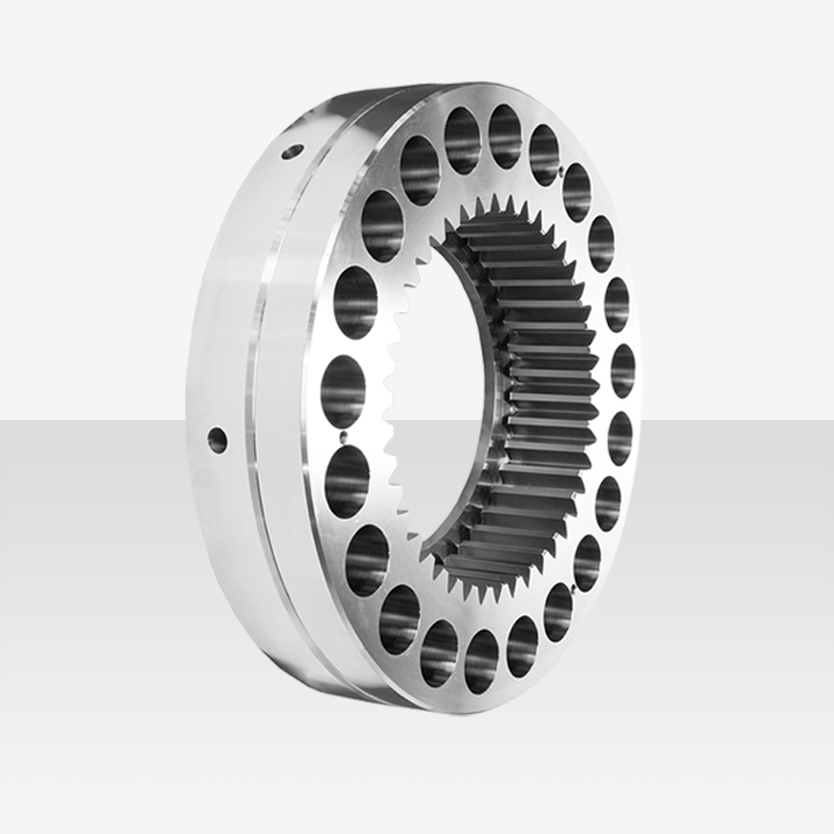 Gearing Services
We manufacture every type of gear with our modern variety of machines – based upon your request.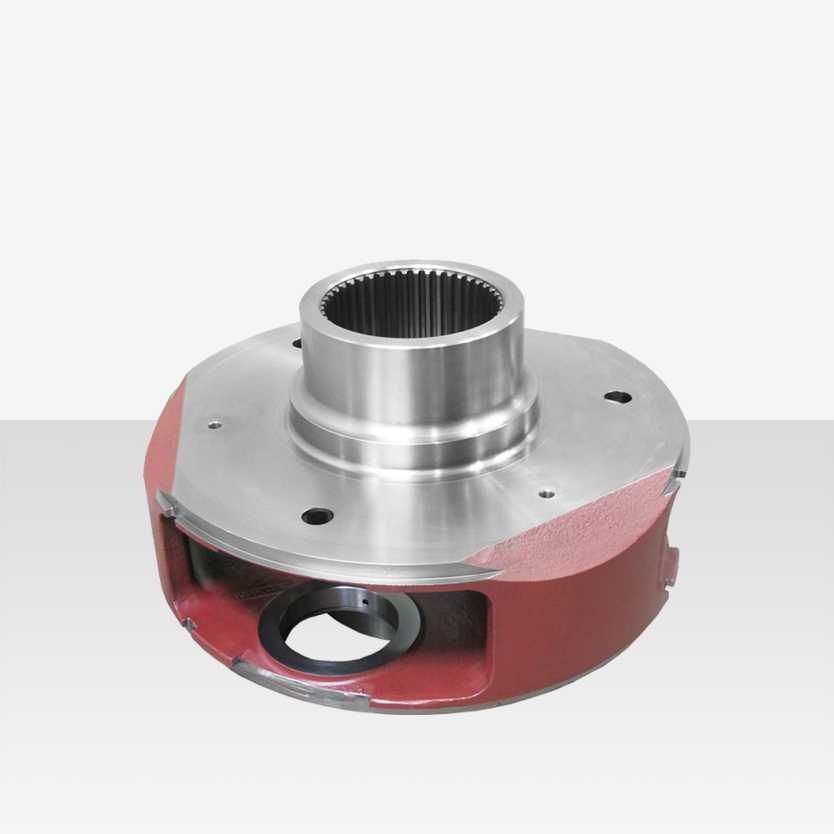 Complete Manufacturing
Your manufactured parts come with with material procurement, mechanichal processing, thermal treatment and test certificates up to Ø 3,500 mm
Our company has occupied itself with gearing for 60 years. The profile of our areas of expertise has been 
further honed through constant pioneering development. Our customers, innovative designers and excellent 
employees are the engine for our constant growth. Almost 200 employees today supply the domestic and international markets with technology powered by Zahnradfertigung OTT.